Welcome to BetterBody Solutions. We are committed to getting the most out of life and to helping you do the same.
Our mission is to change the shape and health of Northwest Arkansas by educating the community on how to move from a reactive "crisis care" mindset to one that is proactive. The first step in doing this is reclaiming your body and your physical fitness. When you have a team behind you to help you deal with the aches and pains, especially back pain, associated with changing your lifestyle, you are more likely to succeed.
Contact us today and let us help you get the most out of life!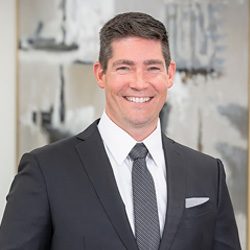 Chiropractor
Ryan Hasenclever D.C.
Dr. Ryan Hasenclever is a licensed Chiropractor with twenty-three years of experience. He graduated from Cleveland Chiropractic College with his Doctor of Chiropractic degree as well as Bachelor of Science in Human Biology in 1998.
Dr. Hasenclever, his wife, Holly and their two children reside in Bentonville. Both boys are actively involved in baseball, football, and basketball; so most of the parents' spare time is spent cheering from the sidelines as they attend games several days a week. As a family, they also enjoy many outdoor activities together such as biking, camping, and hiking.
Dr. Hasenclever has a unique approach to patient wellness. To achieve this, Dr. Hasenclever approaches each patient individually, then determines from there which form of treatment will be best for the patient. This assists patients in reaching their health care goal as quickly and as cost effectively as possible.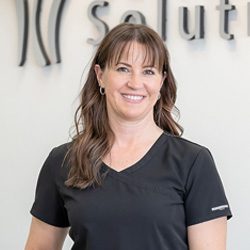 Chiropractic Assistant
Leah Sobiech
Leah grew up in central Minnesota. Her and her husband, John, moved to Bella Vista in 2005. They are the owners of Bella Vista Contractors, Inc., a residential remodeling company. They have 3 children. Leah stayed home to raise their children for 14 years.
For 6 of those years, she also worked from home as the office manager for the family company. She has a BES degree in elective studies from SCSU and an AAS degree in health information from Rasmussen College in St. Cloud, MN. She has been working at Betterbody Solutions for 3 years and couldn't love it more! In her spare time, she enjoys reading, the outdoors, and being on the water.
Chiropractic Assistant
Mackenzie
Mackenzie grew up in the River Valley. She moved to Northwest Arkansas in 2020. In 2019, she enlisted into the Air Force National Guard and went to Basic Military Training in August of 2020 and finished the rest of her training in Fort Lee, VA in November of 2020. Mackenzie plans to go to cosmetology school in 2023 in hopes to open her own salon one day.
She enjoys reading, traveling, being outdoors, and spending time with her dog, Sandy Lynn.
Chiropractic Assistant
Cali
Cali was born and raised in Rogers, Arkansas. She graduated with honors a semester early from Rogers Heritage High School in 2020. She now resides in Avoca, Arkansas close to the majority of her family who she enjoys spending a lot of her free time with.
Cali is inspired by helping others and challenging herself and plans to go back to school to do just that. Her hobbies include spending time with her dog, Jake, painting, and everything outdoors.
OFFICE HOURS
---
Monday
8:00am - 6:00pm
---
Tuesday
8:00am - 6:00pm
---
Wednesday
8:00am - 6:00pm
---
Thursday
8:00am - 6:00pm
---
Friday
Closed
---
Saturday
Closed